Dorothy Hill: Pioneer and Professor
An online exhibition about the life and legacy of Dorothy Hill (1907-1997), a pioneer for women and one of The University of Queensland's most distinguished scientists.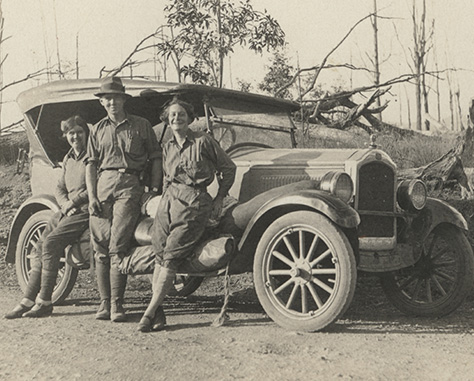 Professor Dorothy Hill was a pioneer of research, a leader for women in science, a woman of action, and one of The University of Queensland's (UQ) most outstanding graduates.
Dorothy Hill was a well-known figure at the University from the time she was 18 years old and beginning her degree until she retired, aged in her seventies. By then she had become a world-renowned professor.
Throughout her career, she led by example and inspired women to pursue science and a university education. Through her numerous achievements, she helped to advance the place of women in academia.
This online exhibition features documents from the Dorothy Hill Collection (UQFL25) at The University of Queensland Fryer Library. These materials record her life and successes in academia, and provide an insight into the type of person she was – quick-witted, interesting, and well-grounded.   
On the 110th anniversary of her birth, we recognise the commitment and achievements of a UQ giant and a true heroine.